We had the opportunity to attend the "For a Better Future" Career Fair hosted by the Canadian Asian Hospitality and Industry Association at the Chateau Lacombe Hotel. And not only that, but have a chance to speak with the organizers and many speakers of the evening.
With over 50 employers and 800 attendees, it was immediately apparent that the night was going to be a huge success.
"We wanted to show people that despite the economic downturn that there were still many opportunities" CAHIA President Nicholas Fu stated, "And what better way to do that then by having not only a career fair, but also have it double as a business mixer."
A wide range of employers were available, ranging from larger corporations like Air Canada and the City of Edmonton, to car dealerships, to more specialized organizations such as World Wide Precious Metals.
Also notable were the large number of Government Officials present at the event. I don't know about you, but in my personal experience, wrangling even just one political figure is near impossible.
But somehow 5 Provincial Ministers, 1 MLA, AND 2 City Councillors were in attendance.
And everyone had a bit to say.
Deron Bilous, Minister of Economy and Trade, having frequently traveled to China recently signed an agreement with the province of Guangdong to become a province of friendship with Alberta.
He also discussed his commitment to China-Canada trade relations and opportunities.
The Minister of Advanced Education also had a few words for the many students in attendance.
Marlin Schmidt reiterated on the provincial government's support for all students such as through the tuition fee freeze. This should make it easier for students to focus on studies.
Minister of Indigenous Relations, Richard Feehan, was keen to discuss the provincial government's focus on the economy, employment, and development of the Province.
He made mention of future developments and the future of Alberta.
City Councillor Mike Nickel took an opportunity to tease Mr. Fu, "I hope your next event will bring even more surprises!"
The two are said to be working hard in the background, improving China-Canada relations.
But some people had more than just words. Christina Gray from the Minister of Labour and MLA David Sheppard were more than happy to congratulate Mr. Fu on the successful fair.
When asked how it was accomplished, Mr. Fu just grinned and went back to mingling with attendees.
However, he did hint that he was already planning to host another career fair in the coming months.
"That's what makes us special, " He said, in a rare moment of quiet, "We're special because we don't wait for opportunities. Instead, we create them."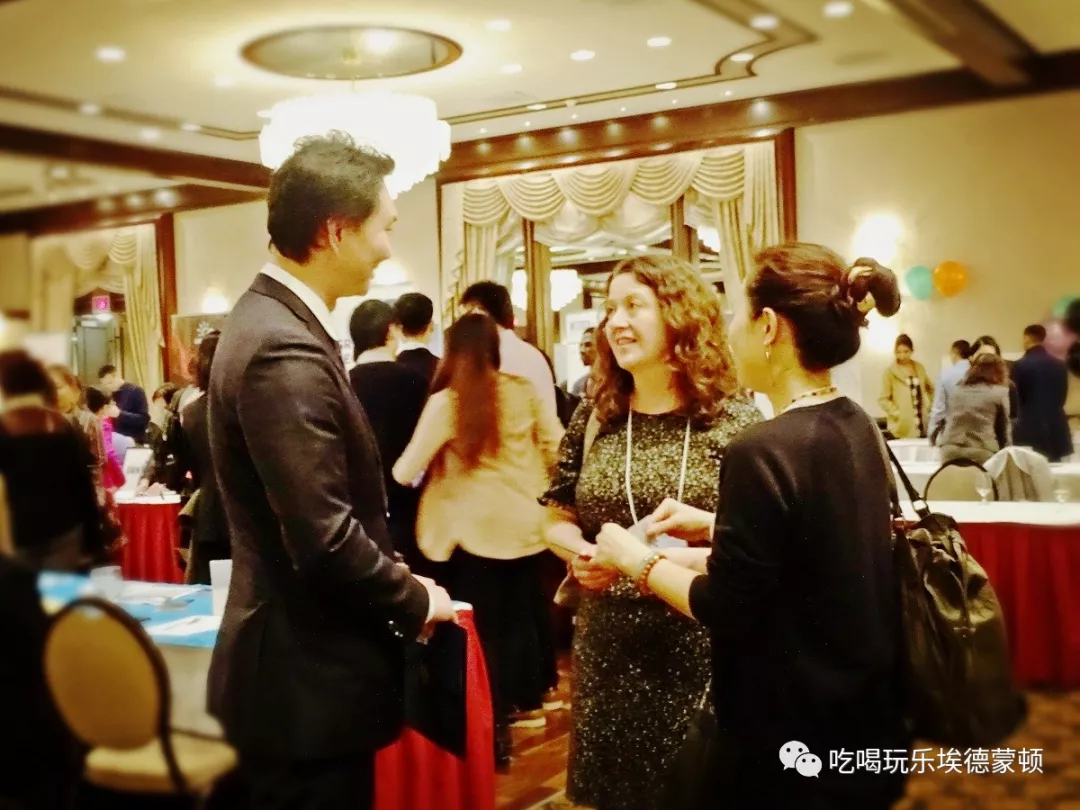 And a special thanks to the many volunteers who made this event possible.
As of writing, no new news has been released regarding the next career fair. But you can be certain that we will be there.
Below are some quick videos highlighting the career fair, as well as a speech by President Fu: